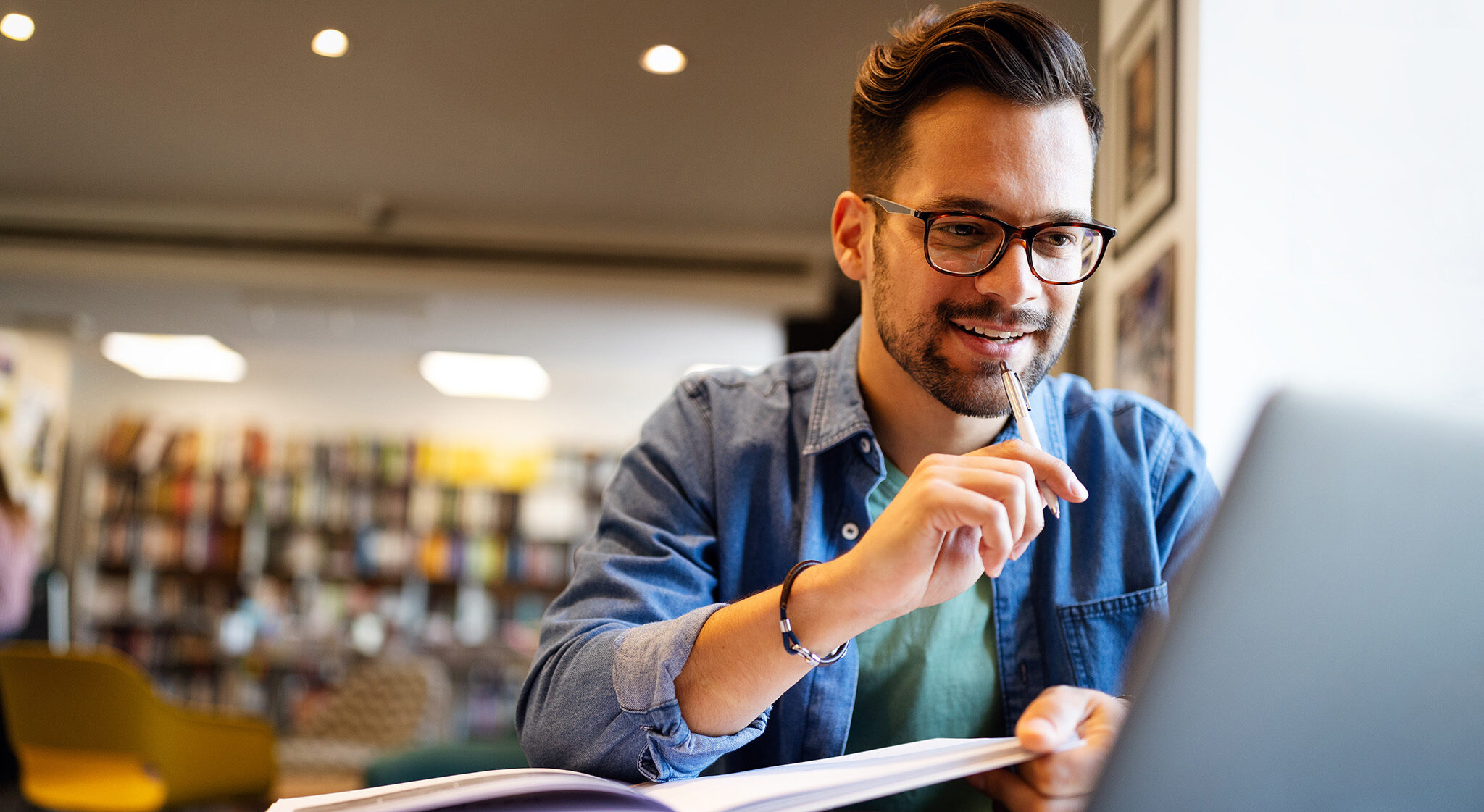 Providing students with affordable options for course materials—including effortless digital and physical materials access—is mission critical. We're here to support your students learning, no matter the format: rental, used books, digital, OER, and more. Every resource, every class, every time.
A superior experience for any format, any business model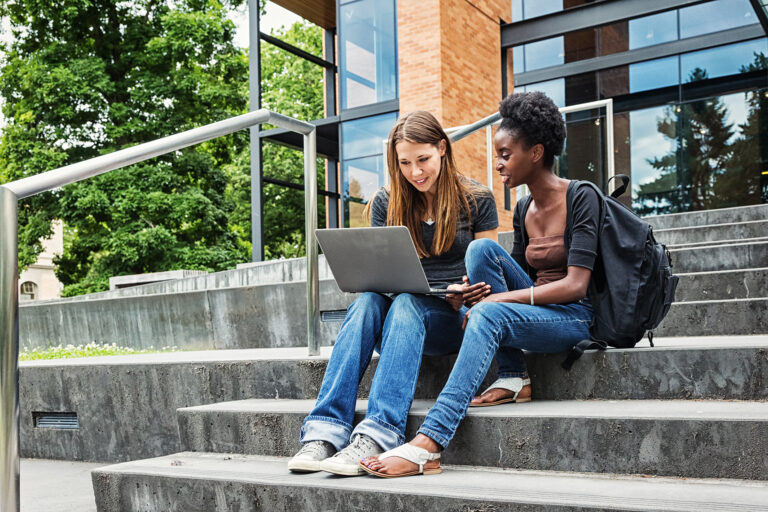 Formats for Every Student
No matter how a student prefers to learn — new or used print books, rental, or digital materials — we offer options to meet their needs and a shopping experience that makes buying materials simple and convenient. For campuses focused on equity and access, our Inclusive and Equitable Access programs are proven to boost student success and lower costs.
Our partner in digital material delivery, Redshelf, ensures that their eReader delivers a top-tier experience for millions of students, with digital content that's natively accessible to every learner.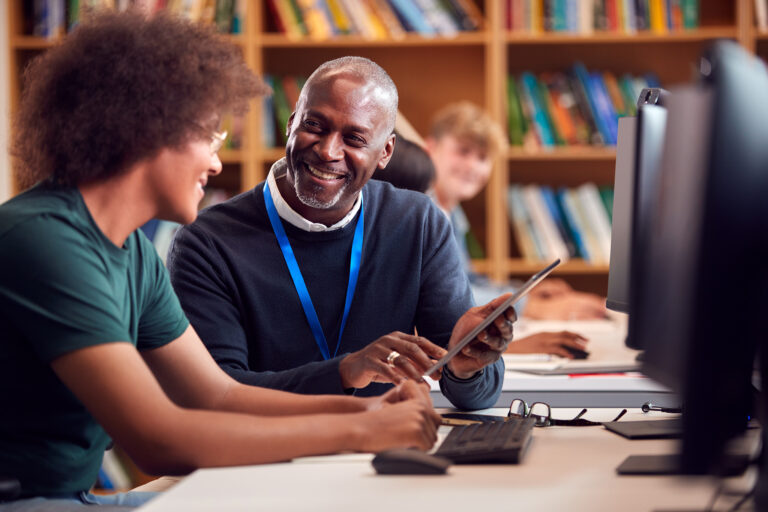 Academic Freedom for Instructors
Our tools provide everything instructors need to choose the right materials for their course. We partner with 6,000+ educational content providers to ensure the widest possible selection. With Follett's intuitive adoption tools, instructors can easily find the materials they've used in the past, see other relevant materials for courses, including what peers are using, and search and adopt non-traditional materials, including YouTube videos, OER, and more.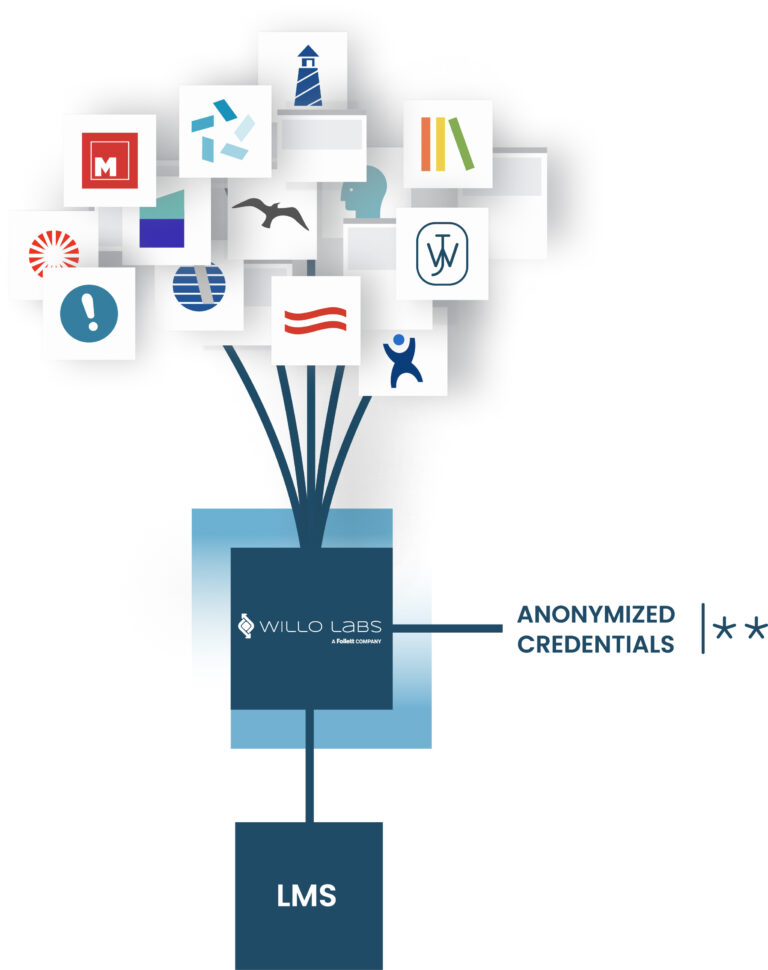 One Connection Delivers Seamless Access
From research and adoption to access, Follett makes course material delivery centralized and secure. Our Willo Labs platform, the first of its kind in the industry, we consolidate all your LMS learning tool integrations into just one: no codes or spreadsheets required. Through our middleware, you can choose to turn off student data sharing with third parties, putting a lock on one of the biggest data risks on campuses today.
Discover a Smarter Solution, from Adoption to Purchase
With the Follett's adoption and access platform Follett Discover, everything your instructors need to manage course materials is all in one place. After selecting their desired materials, your instructors can seamlessly send adoptions to your campus store. 
Plus, Follett makes it easy for students to purchase their course materials while registering for class. Students get access to a personalized shopping page from within the SIS, based on their course schedules, and a convenient link from your registration system directs them to your campus store's website.
WHAT OUR PARTNERS SAY
"Follett Discover has a great one-stop easy-to-use dashboard that lets me see what courses have — and have not — adopted textbooks."
Chris R. Glass
Graduate Program Coordinator, Old Dominion University
"All my textbooks were part of my digital library no matter what class it was. I can just go there and find all the textbooks that I needed."
La'Qusha Bivens
Student, Edward Waters University
"Infinitely more convenient for the students and for me….Student success was improved due to fewer students getting behind because of a lack of access to materials."
Faculty Member
Palm Beach State College
Frequently asked questions
Learn more about Follett's course material programs and solutions.
Does Follett support OER?
Yes! Many campuses use OERs to address affordability issues and to allow instructors more freedom in course material selection. When you partner with Follett, faculty can select and adopt any OER material and we will make it available to students. Where available, we also offer print versions of these titles within our stores. This supports the shared missions of Follett and our partner schools: to make course materials more accessible and affordable.
What is Follett's Price Match Program?
Providing students with affordable options for course materials is a priority at Follett. In addition to our competitive pricing, we offer the Follett Price Match program. Our Price Match program is valid on textbooks (new, used and rental) that are currently in stock at your campus store and competing retailers. Follett will match the lowest, verifiable, advertised price on college textbooks for students who rent or purchase new or used books.
What are the differences between Inclusive and Equitable Access?
Inclusive Access provides day-one access to course materials at the course-by-course level, with variable pricing per title; Equitable Access delivers the same seamless access for the entire campus at a per term flat rate. With Equitable Access, students can choose to opt out at the program level each term; with Inclusive Access, they opt out at the section level. In both cases, faculty have the academic freedom to choose any content, including OER.
What is Follett Discover?
Follett Discover is a suite of adoption and access tools to improve course material delivery. Instructors can use Follett Discover to research, discover and adopt course materials with ease, while students can easily view, procure and access their materials — which helps fuel success in the classroom.