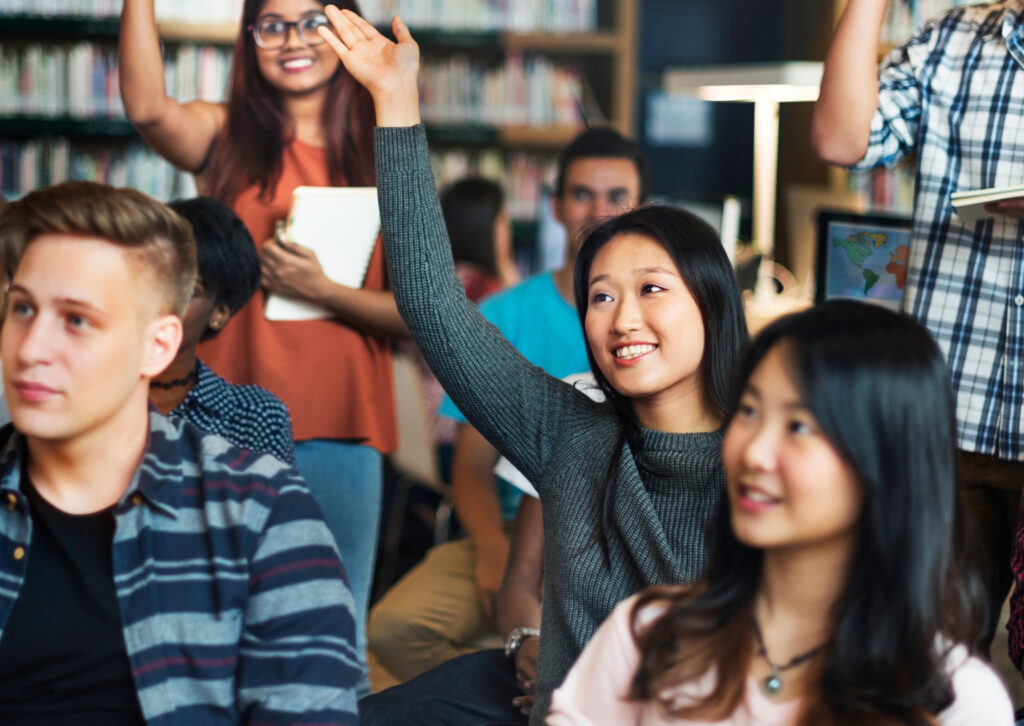 Blog
5 Ways Your Campus Store Supports the Whole Student
October 31, 2023
We believe that when students' needs are met on campus, they're better prepared to learn and more likely to persist. From course materials and technology to general merchandise and cafes, Follett helps you build solutions that nourish the mind and body. Take a look at some of the ways we collaborate with our campus partners to meet students where they are today.
Affordability

We're dedicated to ensuring that every student feels supported from the first time they step on campus.

Providing students with affordable, convenient options for course materials is our priority. Inclusive and Equitable Access programs continue to boost student success and lower costs, and an increasing number of colleges and universities are announcing campus-wide access programs that deliver materials seamlessly to all students.

In addition to our competitive pricing across course material formats, we offer the Follett Price Match program. Our Price Match program is valid on textbooks (new, used, and rental) that are currently in stock at your campus store and competing retailers. Follett will match the lowest, verifiable, advertised price on college textbooks for students who rent or purchase new or used books.

In addition to our efforts to improve course materials affordability, Follett is excited to introduce Campus United, a campus apparel line that includes hoodies, t-shirts, and crewnecks at value prices so every customer can celebrate campus pride.

Equity

Textbook prices are not only an issue of affordability and convenience, but also an issue of equity: working with campuses, we want to remove barriers to academic success.

Research on campus-wide Access programs—currently serving over a hundred thousand students at more than a hundred colleges and universities—suggests that students who participate in an Equitable Access program are 15.5% more likely to complete a course than non-participating students, and the improvement in completion rates is even more significant when considering the data for Pell Grant recipients and students identifying as Black.

Customizing these Access programs for their unique student populations has helped academic leaders at schools of all sizes begin to address some of the toughest questions: How do we remove roadblocks to degree attainment? How do we level the playing field for students in need? How do we help underrepresented groups in our communities, so they don't have to choose between paying their rent or paying for a textbook?


Inclusion and Belonging

As demographic trends impact the number of students of college age, higher education is at the precipice of enormous change. Retaining students means making sure they feel a sense of belonging, and, even more critically, supporting their academic journey at every milestone.

From promoting hiring practices that champion the values of DEIB to forming partnerships with Black, Latinx, and women-owned brands, we create spaces where students and fans from all walks of life see themselves reflected.
Beyond meeting student needs on campus, we seek to create a sense of community on the campuses we serve. Author and celebrity events—particularly those tied to commemorative months and campus celebrations—continue to engage and attract everyone from Gen Z students to alumni. In collaboration with partners like Lululemon, Phluid, Uscape, and more, we've been thrilled to see the turnout at in-store events and pop-up shops at schools across the country.

This fall, we were proud to launch pop-up shops featuring The Container Store across 36 Follett college campuses, helping students to make their dorm feel like home.


Elevate the Store Design Experience
The campus store is no longer a place where more than half the store is filled with textbooks—it's the heartbeat of campus and a vibrant destination. This opens exciting opportunities, from elevating your brand to offering new services on campus that support the whole student.

Our expert visual merchandising leaders help create campus store experiences that reflect your school's unique spirit. We're thinking about how schools of all sizes can re-imagine meeting spaces, event spaces, pharmacies, shops for local and up-and-coming brands, and more, with outside-the-box design that brings their brand to life.

From state-of-the-art digital screens and selfie booths, to grab-and-go convenience options where students can pick up snacks as well as health and wellness essentials, we're conceptualizing new solutions to ensure every store visitor is welcomed and engaged.

Sustainability
In 2023, as part of our commitment to reduce our environmental impact, Follett established a new 501(c)(3) foundation and achieved 67.8% lower emissions than the average UPS customer. This equates to a 7% reduction in CO2 emissions through efforts with UPS Carbon Neutral Shipping and the SmartWay Transport Partnership.

As demand for sustainable products continues to grow at campus stores across the country, we're pleased to see our partnerships with eco-friendly vendors thrive. Organizations like Alternative Apparel, Champion Made, Framing Success, and Roaring Springs deliver high-quality goods with a socially responsible mission.

Our newest partner—Stanley drinkware—uses recycled stainless steel as part of its commitment to reducing demand for plastics. With Stanley products at over 75 campus stores, we expect continued growth and product expansion through early 2024 to bring a wide assortment to more campuses around the country.

We're privileged to have the opportunity to learn and innovate together with our campus partners and to shape the store of the future. Thank you for your continued efforts to support your communities!